---
Have you heard any of the wall-to-wall coverage of the young white woman who was killed by Black Lives Matter thugs after she dared to challenge them with the truth — that "All Lives Matter?"
What do you think about all of the nationwide protests, massive demonstrations, rampant destruction, wanton looting, and violence directed towards police as a result of that murder?
What are your thoughts about 'ALM' activists now intimidating and attacking black people, toppling and defacing monuments to Martin Luther King Jr. and painting murals saying, "All Lives Matter" across the street from Barack and Michelle Obama's homes in Washington, D.C. and Martha's Vineyard?
You don't have an opinion on any of these things, no doubt, because they haven't happened and they aren't going to happen.
And yet, a young white woman was killed by BLM thugs along the canal in Indianapolis, Indiana over the Fourth of July holiday specifically because she told them All Lives Matter.
Outside of local media and a few independent news sites, few Americans have heard this heartbreaking story — because it is 'anti-Mainstream media narrative' and does not comport with the Democratic Marxism of the ongoing culture war against our founding.
An Indianapolis mother was shot and killed along the canal early Sunday, marking the second homicide on the canal in a week.
According to the victim's family, the shooting started over some racially charged language. 
The victim, Jessica Doty Whitaker, leaves behind a little boy.
"She shouldn't have lost her life. She's got a 3-year-old son she loved dearly," said her fiance Jose Ramirez.
According to Ramirez, he and the victim and two other people were hanging out along the canal when someone in their group used a slang version of the N-word.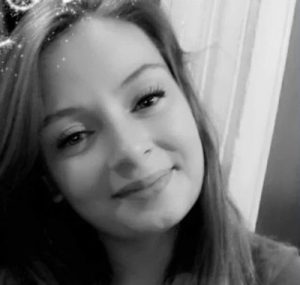 That led to a confrontation from a nearby group of black males who, you know, never call each other the "N" word (except that they do, and they celebrate it in rap music as well).
At one point, Fox59 noted, someone in the shooting suspect's group shouted, "Black Lives Matter," prompting a response from Whitaker or someone in her group, "All Lives Matter." (Related: Marxist BLM terrorists cut down memorial to 9-11 firefighters in New York: This isn't about George Floyd anymore.)
The local station says that eventually both groups realized each other were armed so they "fist-bumped" and separated. But then, according to Ramirez, as he walked with his fiancee, someone from the other group ambushed them from a bridge and ran off.
Whitaker, 24, was struck in the head and leg, according to reports.
"It was squashed and they went up the hill and left we thought, but they were sitting on St. Clair waiting for us to come under the bridge and that's when she got shot," said Ramirez, who admitted he returned fire but did not hit anyone.
"It's hard to tell him his mom is in heaven and if you want to talk to her you have to look up and say, 'I love you mom,'" he said.
Whitaker's response — 'All Lives Matter' — was confirmed by her family in interviews with The Gateway Pundit's Cassandra Fairbanks.
According to her report, the victim's grandfather wrote on Facebook that she was attacked by "multiple black assailants."
"How is it that 2 white young people are out for some alone time they drop her 3 year old off at her grandmas house expecting to have an evening to reconnect, but all they got was terrorized by multiple black BLM assailants on the canal in downtown Indy," the grandfather, Dale Snavely, wrote.
"To top it off after the 2 young people continued their walk and then turned back, that is when the multiple black Blm assailants came out of hiding and shot JESSICA in the head.
"Why isn't anybody outraged about this?" Snavely added. "Is it that BLM was involved or that it was white young adults that [were] the victims?"
Sources include: